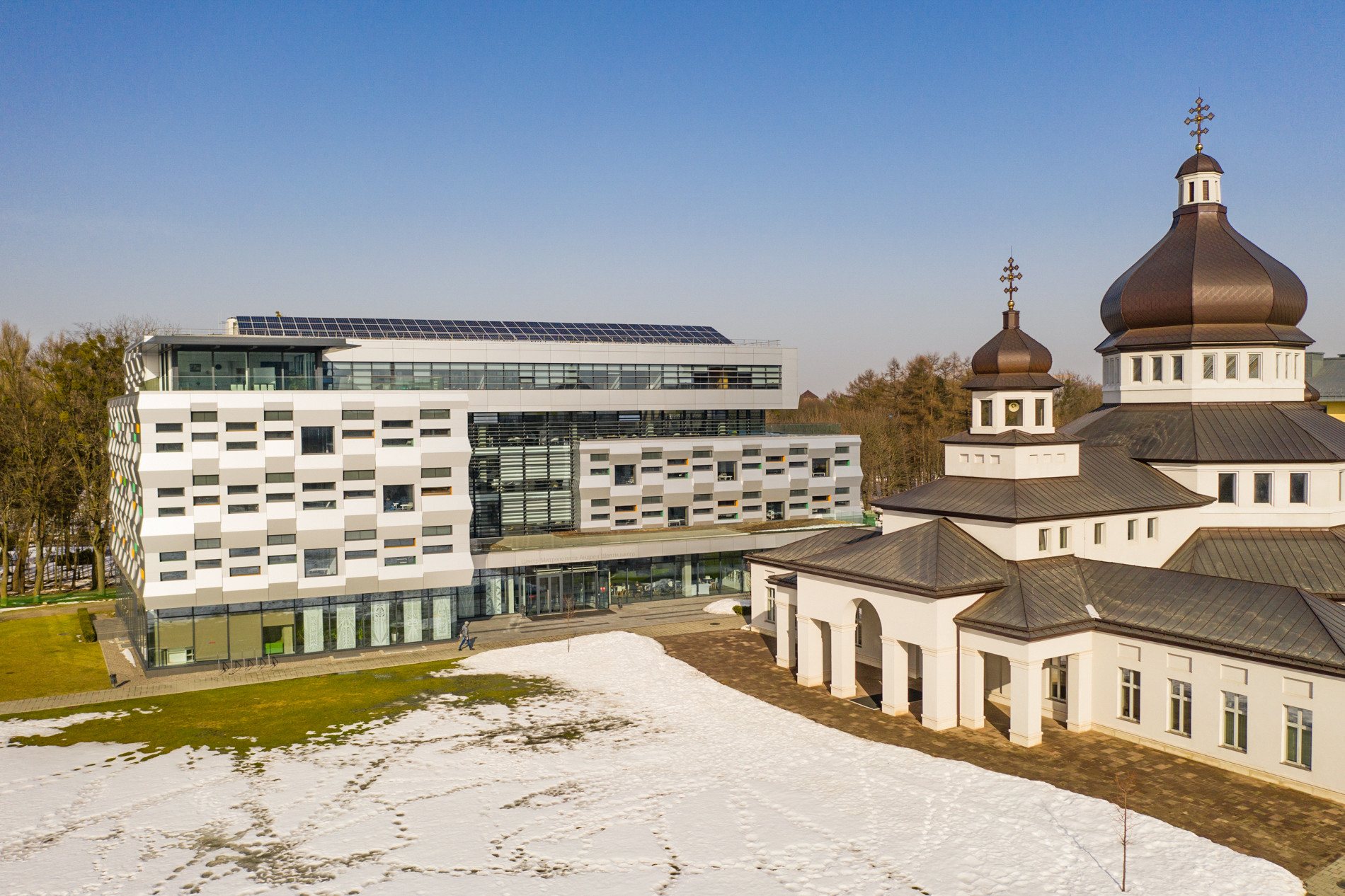 Ukrainian Catholic University, Lviv
A set of works on construction and commissioning of a rooftop solar power station with a capacity of 36.855 kW with the connection to 0.4 kV power networks of Patriarch Josyf Slipyj Collegium was performed. The station is located on the roof of the Sheptytsky Library of Ukrainian Catholic University at the following address: the City of Lviv, 29 Stryiska Str.
The generating equipment consists of 1 pc 33kW SUN2000-33KTL-A inverter manufactured by Huawei and 117 pc 315W solar panels manufactured by TRINA SOLAR.
The generated power is used for own needs, thus reducing the consumption of power from the general network.
Generation of power by the station began in January 2021.