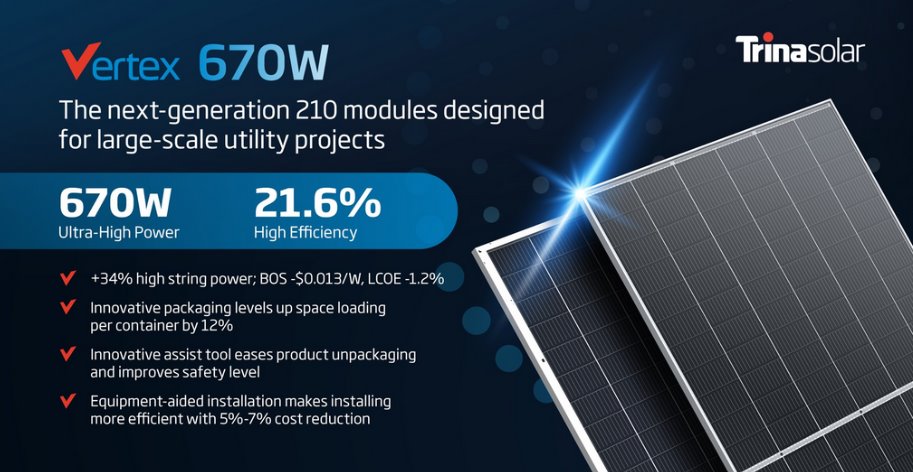 The most powerful photo modules Trina Solar
Chinese company Trina Solar has announced the launch of 670W Vertex 660W + solar panels. In February this year, they became the world's first photovoltaic modules with a capacity of more than 660W to be certified by TÜV Rheinland.
The new photovoltaic modules are designed specifically for large-scale projects in the field of solar energy. The model uses flint elements with a width and length of 210 mm. This is the largest size for single crystal cells, which allows you to make modern technology.
In powerful solar modules, Trina Solar uses high-density interconnections and multi-line busbars. Due to this, the efficiency of new photo panels is 21.6%.